16.03.2012
YOU HAVE TO CHECK THIS OUT – AMAZING!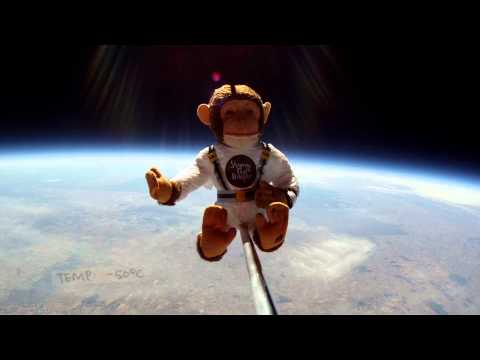 TODAY, we're stoked to share our new "Chase The Sun" – Monkey in Space film clip with you, first launched on "Adam Hills in Gordon St Tonight" on Wednesday night.  Watch Baker the Monkey soar to 110,000 feet.  If you like it, please share this amazing footage around your friends and help SGV and Baker's journey go far and wide.
SGV ON NATIONAL TV
Did you see SGV live on national tele this week? SGV played a countdown classic and an original tune on the Adam Hills In Gordon Street Tonight show on Wed. If you missed it, you can watch a repeat performance tonight (Friday) on the ABC at 11:15pm or on ABC2 on Sat at 7:30pm. Alternatively, the show is also online now. Simply go to ABCiview, Adam Hills In Gordon Street, Episode 6.
SGV PLAY FREE FESTIVAL THIS SUNDAY
Lastly, this Sunday Skipping Girl Vinegar play a free all-ages 2:30pm afternoon show in Oakleigh (VIC) alongside the wonderful My Friend The Chocolate Cake, and more. It's part of the Oakleigh Music Festival.
Oakleigh Music Festival
Sunday 18th March
Warrawee Park
Oakleigh, Victoria
For more shows and details click here.
We hope you enjoy all these new things from SGV xo
Amanthi, Chris, Kelly, Mark, Sare and Baker
SKIPPING GIRL VINEGAR